Customer Testimonials
At Pumpkin Fine Cars & Exotics, our customers are our highest priority and it is our goal to provide them high quality vehicles at great prices. Based on Franck Freon's experience, our thorough Pumpkin Certification process and Franck's approach of fair and honest dealings, we are able to achieve this goal. But don't take our word for it, read what our satisfied customers are saying about us!
Victoria and Benjamin Gary from Newark , New Jersey
"Thank you so much for the purchase of this car! It drives like nothing else and the performance is outstanding. I'm getting so many compliments from my co-workers! We really enjoyed the buying experience at Pumpkin and hope everything is going well with you. I appreciate the follow up phone call and we are just really happy with everything about this car. Thank you so much!"
Love Our E320!
Victoria and Benjamin Gary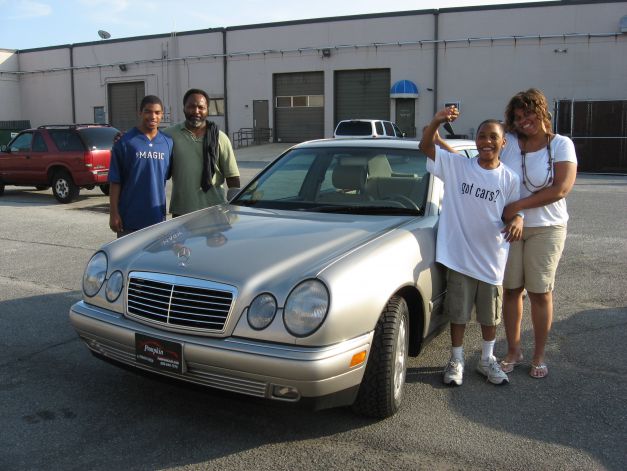 Eric & Ana from Northfield, New Jersey
"For a great value with exceptional service, we recommend Pumpkin!"
Thanks Franck & Amanda!
Eric & Ana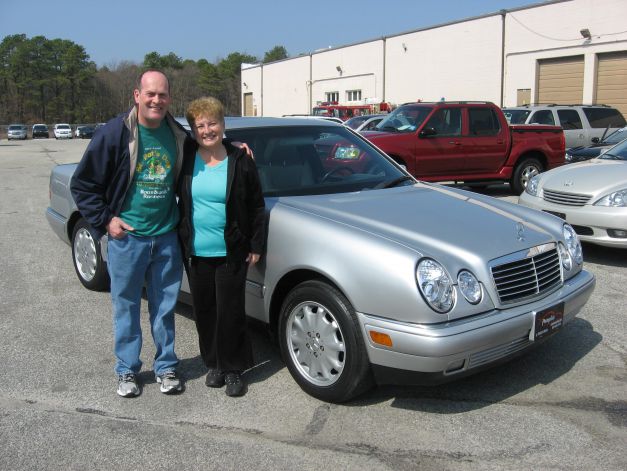 Nancy Fleck from Williamstown, New Jersey
"I love the car! Thank you and the guys there. It was a great experience dealing with all of you! I've had some bad experiences in the past and it is refreshing to deal with such nice people. Thank you again."
Sincerely,
Nancy Fleck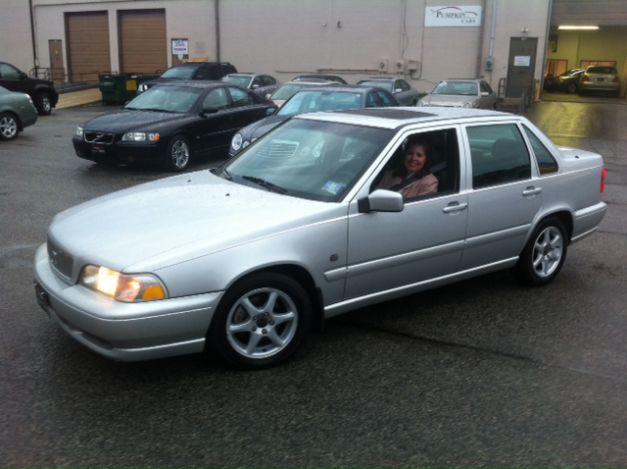 Dawn from Egg Harbor Twp, New Jersey
"Pumpkin Fine Cars was a great experience! The staff was all friendly and professional. I would recommend them to anyone!!!"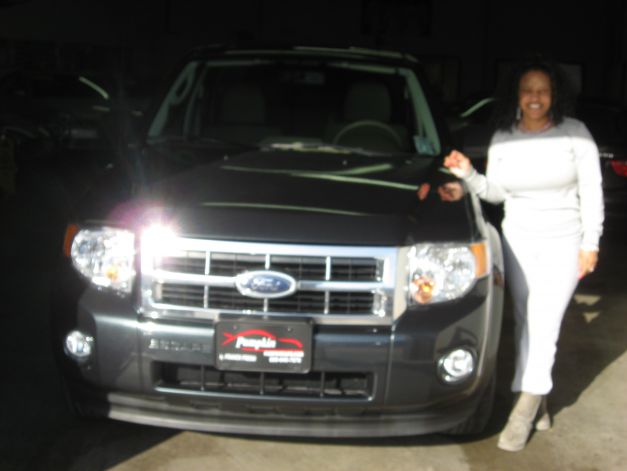 Samantha Tichaz from Galloway, New Jersey
"Dealing with Pumpkin was a wonderful experience. Everyone is very friendly, straight forward and helpful. I would invite anyone and everyone to come and check them out!"
Love my new BMW 325ci!
Samantha Tichaz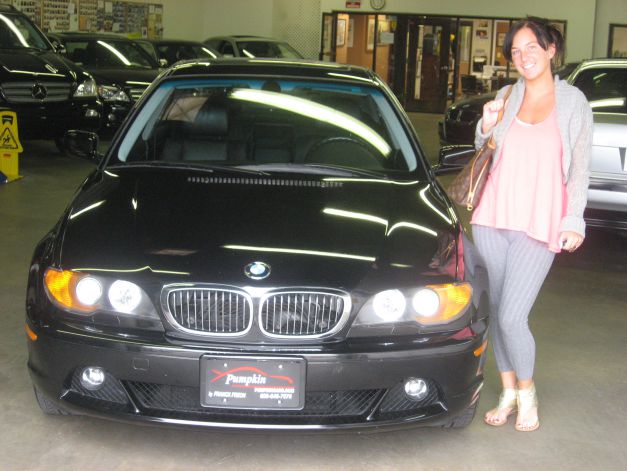 Ramon & Maria from Galloway, New Jersey
"We are happy with the service, very professional, relaxed atmosphere and will be highly recommended! We are very excited with our first Mercedes!"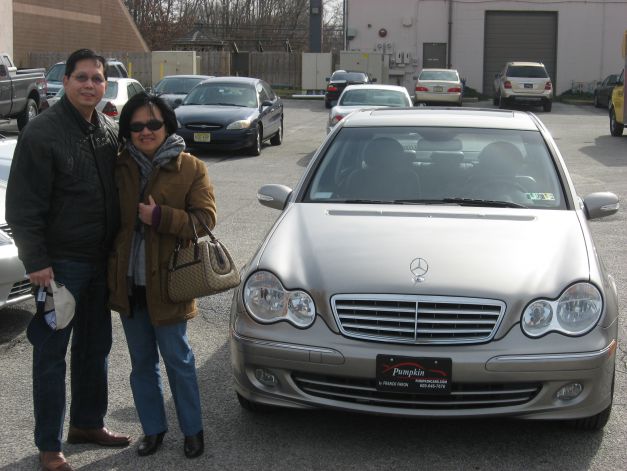 John Cunningham from Olney, Maryland
"Frank, 2001 lexus is now on the road with Md tags. Overall I am pleased with the car. It appears to have been well cared for over the 10 year period. I may be back in Alantic City with a friend, He may be looking for a Corvette 5 to 7 years old. Keep in touch, Thank you for all your personal sales assistance. "
Take Care,
John Cunningham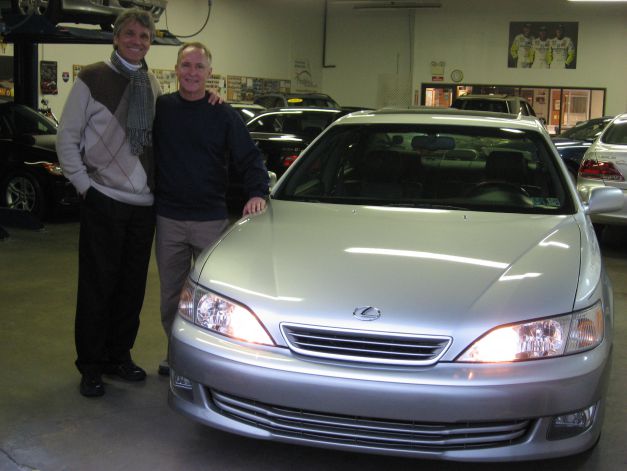 Tom Angelone from Sylvan Beach, New York
"I'm enjoying the Rolls Royce very much. It's in my garage for the winter. Looking forward to springtime. I had the car looked over by a RR mechanic and he said it was a fine motorcar. Thanks!
In April I will be looking for a Porsche Boxter S convertible with low miles, automatic. If you locate one at that time, please let me know."
Happy Holidays,
Tom Angelone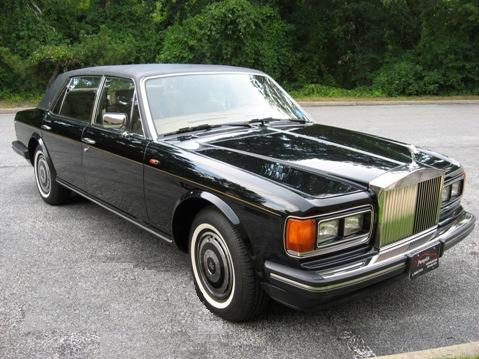 Michael Parker from Galloway , New Jersey
"Greg,

The car has been going great! I really love this BMW so far. It runs smooth, has some cool little features, engine is running nice and quiet and I am enjoying the heated seats with this cold weather, so I can't complain. It feels great to be able to get around again. I feel better and more confident driving this around than I have ever felt in my VW GTI."
Thanks for reaching out to see how things are,
Michael Parker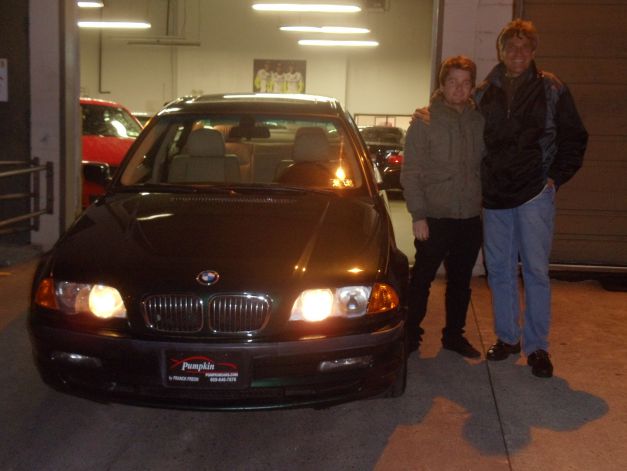 Michael Williams from Galloway, New Jersey
"We had a great day driving around in my amazing BMW Z4. Thanks to Frank and the Pumpkin team for everything!!! See you guys in a couple days."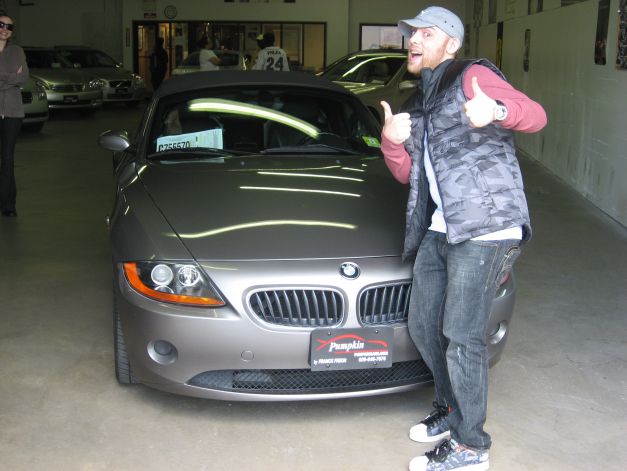 << prev
- page 5 of 10 -
next >>
Contact us if you have any questions.