Meet the Staff
Franck Freon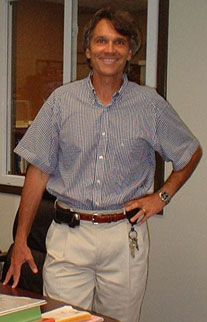 Franck Freon is the heart of the business. Based on his successful career as a race car driver and passion for cars, Franck Freon is able to provide you with the highest quality pre-owned vehicles.
Franck Freon personally purchases each and every vehicle that ends up on the showroom floor and wouldn't offer you a car he wouldn't drive himself. Honest, fair dealings of providing you quality fine cars & exotic cars is Franck's goal.
Click here to learn more about Franck Freon
Gina Freon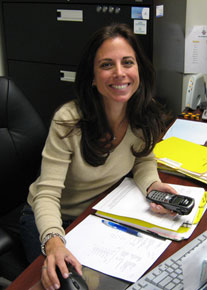 Gina is originally from South Jersey. Gina is a graduate of Holy Spirit High School. She graduated from Villanova University in Pennsylvania, in 3 years, with her combined degree in both French and Business. Gina began working for a French company, Boiron USA, which manufactures Homeopathic Medicines. Boiron gave Gina the opportunity to travel and explore both Europe and the United States for thirteen years. She was in charge of marketing and medical information and training with Boiron. In her first three years with the company she also completed her MBA while working and travelling full-time. Racing, motherhood and the Pumpkin dealership slowly replaced her career in natural medicine. By 2003 Gina decided to take an active role in the family business. At Pumpkin, Gina focuses primarily on the finances, organization and marketing.
Why the Name "Pumpkin"?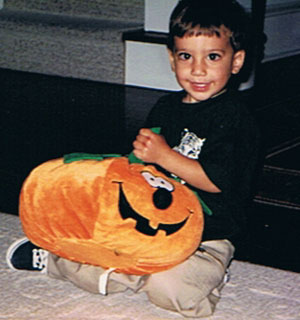 Gina was on the move quite a bit in those years with Boiron and on a return flight from one of her business trips to France, she met Franck Freon, a professional race car driver from Paris. In 1998, four years, a marriage, and a baby boy later, Franck and Gina began Pumpkin LLC.
They named it "Pumpkin" because they incorporated the company the month their first child, Harrison, was born. Gina would walk around the house adoringly calling Harrison her "Pumpkin". Since, to her French husband, this was a new and somewhat strange nickname for a baby, he found it extra cute.
They decided to put down Pumpkin as the company name for pleasure and fun. They thought they would change it down the road when they knew a little more about what they were doing with the business. However with racing, a career in the natural medicine arena, a second baby (Isabella) and a new house in less than two years, renaming the company became a low priority. In any case, by then most of their customers, who quickly became friends, liked the name.
Alfred Tubach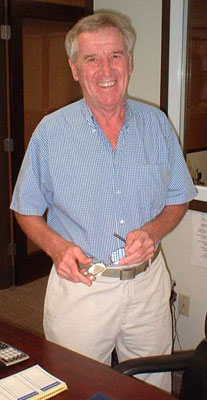 Alfred Tubach was born and raised in southern Germany where he went to school, obtained an apprenticeship in automotive repairs, and began to work as a mechanic. His next move was to Hull, Yorkshire, England where he also worked as a mechanic for 2 more years. He then moved to Guyana, South America to work as a Service Manager for Mercedes & Volkswagen. He lived and worked there for 2 ½ years. Following that, he moved to Mexicali, Mexico and worked for a large Volkswagen dealership as a General Manager for 5 years.
In 1965, he landed in Linwood, New Jersey, where he started out as a Service Manager for Sussman Motors, previously known as Specialty Motors. He was promoted to General Manager and continued his employment with them for 13 years. Then, Alfred bought his own Used Car and Auto Repair business and named it Tubach Motor Cars, located on the White Horse Pike, in Absecon. He also purchased a second Used Car and Auto Repair business, Heinz Precision Motors, also located on the White Horse Pike in Absecon. He owned and operated these two successful businesses for 20 years. Eventually he sold them both and retired.
Alfred met Franck Freon at Franck's newly formed dealership in the brown business complex just down the road from where his own dealerships had been all those years. Their mutual appreciation for fine cars and their shared depth of technical knowledge made them fast friends. Franck needed his help, so Alfred found himself working part-time for Pumpkin LLC, Fine Cars & Exotics.
Alfred brings technical expertise, honesty, integrity and good old fashion business sense to Pumpkin Fine Cars & Exotics. He is Franck's right hand man and when Franck is out of the office, Alfred is in. With his extensive knowledge of automobiles and being in the business practically his whole life, Alfred is an essential part of the business.
Mariah O'Connor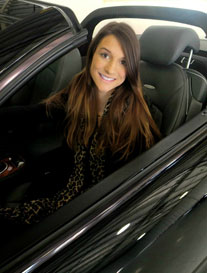 Mariah grew up in South Jersey where she still lives today with her family. She is a 2011 graduate from Williamstown High School. Mariah cheered competitively from when she was in grade school, which then led her to become a Varsity Captain for her High School Football Cheerleading Team. After graduation, Mariah worked for The Golden Nugget in Atlantic City where she discovered that the Business field was perfect for her personality and energy. She now goes to school for Business, while working full time for Pumpkin Cars and still continuing to work special events at The Golden Nugget in Atlantic City. Mariah loves to meet new people, and looks forward to continuing to learn more about advertising and marketing.
Chuck Meachon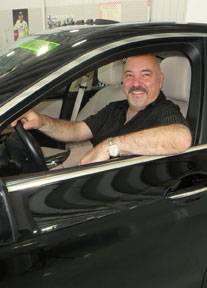 Chuck lives in Upper Township with his family and has a lifelong love for cars. He enjoys helping people find the right Pumpkin car to fit their needs and/or dreams. He has a 30 year track record as a local business professional and adds personality and humor to his interactions with customers. He enjoys traveling, skiing and spending time with family and friends. Chuck's patience and professionalism supports the Pumpkin long time reputation and he is ready to assist when you're ready to visit our Indoor Showroom and find the Pumpkin car that's right for you.
Give us a Chance to Earn Your Business
Contact us if you have any questions.