Welcome to Pumpkin Fine Cars & Exotics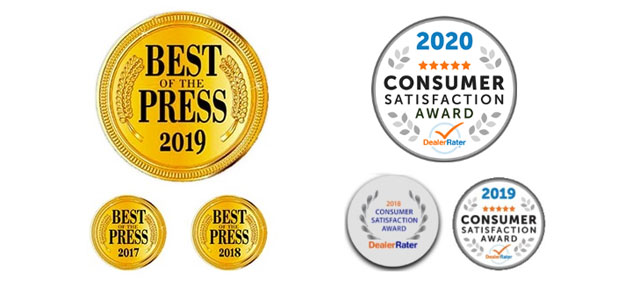 Visit our showroom today at 3084 English Creek Avenue (between the Black Horse Pike and West Jersey Avenue) EHT NJ 08234
Pumpkin Fine Cars and Exotics - We specialize in pristine, pre-owned Mercedes Benz, BMW, Honda, Nissan, Acura, Jeep, Volvo, Lexus, Toyota and more - We will find you what you need.... all you have to do is ask 609-646-7676.
Pumpkin Cars is a pre-owned car boutique without the boutique prices. We specialize in cars like Mercedes-Benz, BMW, Honda, Nissan, Mustang, Infiniti, Lexus, VW, Volvo, Porsche, Corvette and more. Purchase your Pumpkin Car - the only "new" used car you'll ever find - from Franck Freon, - someone who knows and deeply cares. No one in pre-owned cars sales can match him. Franck's pristine pre-owned vehicle inventory and Pumpkin's exceptional customer service is unmatched.
Franck's dealership has no competition. Franck won the legendary 24 hours of Daytona, had several podium finishes for 10 consecutive years at the 24 Hours of Le Mans, many years of success at the 12 hours of Sebring & several other races worldwide. Franck has spent his life racing successfully at 200 mph on 3 continents. Franck's car expertise is unique & unmatchable. There is no one else who comes close to his feel & understanding for cars which is why no one in the tri-state area can buy cars like he can.
In addition, no one else has all their cars parked indoors in a unique indoor showroom, a concept started by Franck back in 1998 because he is so fussy about his vehicles his complete inventory must remain garage-kept. Franck Freon created this car dealership in 1998 with only one goal in mind: Offer customers high quality vehicles and a high level of expertise and personalized genuine care. In order to achieve this goal, all cars are purchased personally by Franck before hitting the showroom floor.
Don't fall for the fake discounts & low financing on grossly inflated selling prices, the goofy embarrassing TV ads, the expensive, corny, slogan-filled billboards, the balloons, banners, the pages of gimmicky newspaper ads -- you are smarter than that. Choose expertise, right pricing, pristine quality & service nobody except Franck offers, simply because other dealerships just don't have it! Don't spend your hard earned money with guys who were doing something other than selling cars the day before. Place your trust in Franck's talent & international credentials that all the surrounding dealerships envy but can't get. Franck has sold thousands of cars & is proud to say he has test-driven every one of them & autographed many!
Minutes away from Atlantic City, NJ, Pumpkin Fine Cars & Exotics, located in Egg Harbor Township, is only 40 minutes from Philadelphia and about 2 hours from New York City.
Directions to our indoor showroom
Our customers visit us from all over the Tri-State region and beyond to find their Pumpkin Car, including:
Atlantic City, New Jersey (NJ) 08401
Egg Harbor Township, New Jersey (NJ) 08234
Galloway, New Jersey (NJ) 08205
Somers Point, New Jersey (NJ) 08244
Williamstown, New Jersey (NJ) 08094
Turnersville, New Jersey (NJ) 08012
Philadelphia, Pennsylvania (PA)
New York City, New York (NY)
Cherry Hill, New Jersey (NJ, 08002, 08003, 08034
Yonkers, New York (NY)
Mohegan Lake, New York (NY) 10547
Ridgewood, New York (NY) 11386
Freehold, New Jersey (NJ) 07728
Linwood, New Jersey (NJ) 07424
Northfield, New Jersey (NJ) 08225
Pleasantville, New Jersey (NJ) 08232
Margate City, New Jersey (NJ) 08402
Ventnor, New Jersey (NJ) 08406
Absecon, New Jersey (NJ) 08201, 08205
Peoria, Arizona (AZ)
Longport, New Jersey (NJ) 08403
Cape May, New Jersey (NJ) 08210, 08212
Ocean City, New Jersey (NJ) 08226
Marmora, New Jersey (NJ) 08223
Vineland, New Jersey (NJ) 08360
Manchester MA, 01944
Baltimore MD, 21201