International Exports
We can Locate and Export your car right to your front door!
Considering the fact that Franck FREON had been traveling the world as a professional race car driver for 18 years and therefore raced and lived in countries such as France, Japan, USA, Germany, Spain and many more, it was logical for Pumpkin Fine Cars & Trucks to start exporting cars from the US toward Europe, Asia and Africa. The very first car left our Showroom in 2001 and the rest is history.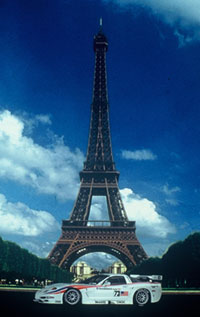 Since Franck FREON was born and raised in Paris, France, it was easy to start exporting vehicles to France. With the European Community being in full expansion, it was another logical step for the company to now export toward a central hub like Germany. We are very familiar shipping vehicles to Bremerhaven, Germany, Anvers, Belgium, Le Havre, France, and more.
Franck FREON is highly respected in the Auto Racing community all around the world for his professionalism, indisputable honesty and his gentleman's approach to the world. By placing your trust in Pumpkin Fine Cars & Exotics, you have the guarantee that things are going to be done the right way. Franck FREON puts his name on it.
If you are in Europe, Asia or Africa, Pumpkin Fine Cars & Trucks can locate your car, purchase it, find the right transportation company in order to ship it and manage all the custom and title documents for you. Our administrative staff is highly qualified, dedicated and extremely efficient with all the paperwork and will cover all your needs as well.
We have been shipping exotic vehicles and regular cars that were carefully picked and bought for our customers for years. Our perfect feedback speaks for itself!
Our main asset is our integrity. Customers from all over the world place their trust in our organization and Franck FREON is proud to exceed their expectations day after day.
Read about Franck Freon in French
TRUST | EXPERTISE | PROFESSIONALISM | HONESTY
Contact us regarding an International Export.