Meet Franck Freon
Franck Freon was born and raised in Paris, France. He started racing motorcycles in his mid teens. Franck won the Winfield Racing School Award and began his career in the French Formula Championship, racing Formula Renault cars and Formula 3 from 1986 to 1990. He then moved to the United States and participated in The Firestone Indy Lights Championship, from 1991 to 1993, capturing 4 wins, Rookie of the Year and 2 Championship Runner-Up titles in 1992 and 1993.
After an exciting year, finishing on the "bubble" with qualifying speeds at 224 mph at the Indy 500 in 1995 with a 1992 chassis, Franck sought to continue to challenge himself in the endurance car racing field. He had many successes in racing prototypes from 1994 through 2004, including a LMP2 class win in 1996. Franck signed onto the Chevrolet factory team in 2000 and began driving the Chevrolet Corvette C5-R. He teamed with Ron Fellows, Johnny O'Connell and Chris Kneifel for a legendary win at the 24 Hours of Daytona 2001.
Franck continued his racing career until 2003.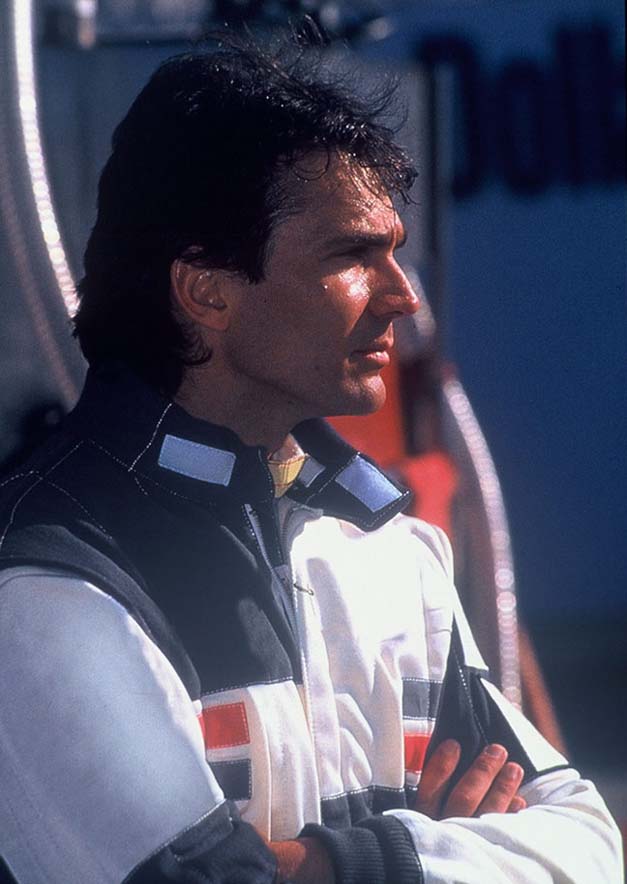 Prior to managing Pumpkin Fine Cars & Exotics, Franck raced cars for over 18 years all over the world. He started in Europe in different single seater championships and then moved to the US to compete in the Indy Lights series in 1991.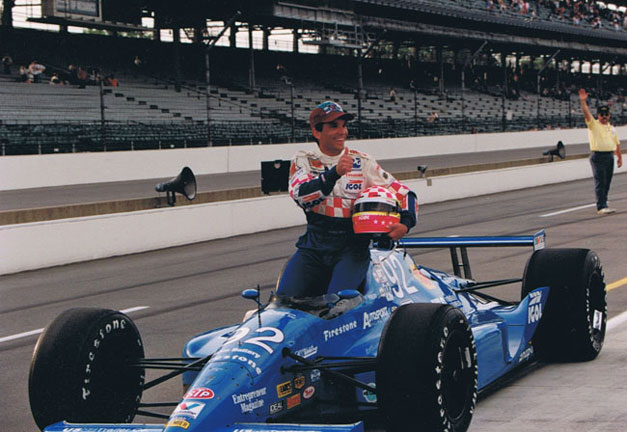 Rookie of the Year in 1991 then runner-up in this Series in 1992 and 1993, Franck won 6 races and 7 pole-positions and climbed onto the podium 18 out of 36 races. This great success moved him to Indy Car (CART) in 1994 and 1995. He drove at Indianapolis Speedway in 1995 and got "on the bubble" with a speed of 224.40 mph.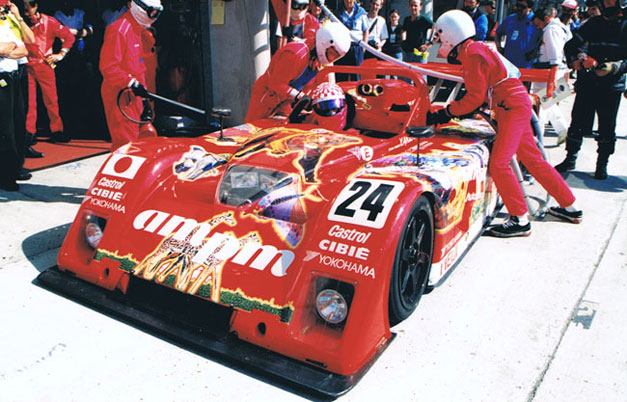 Spotted by the team manager of Mazdaspeed, he then moved to Japan to race for the Mazda race team in 1996. Franck came back to the US the following year and started competing in endurance races like the 24 Hours of Daytona, the 12 Hours of Sebring and the famous 24 Hours of Le Mans.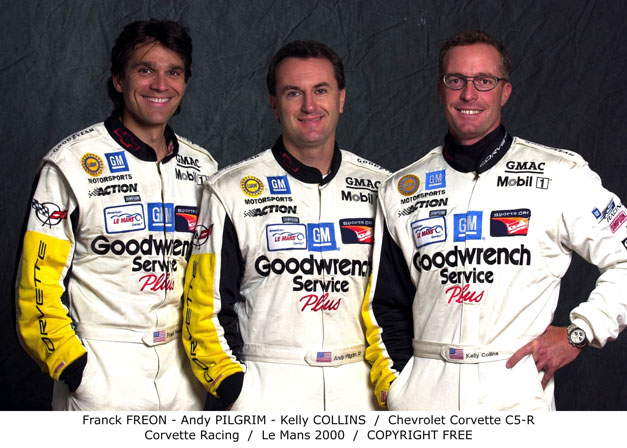 Franck joined the Pratt & Miller GM Corvette Racing factory team in 2000, an ultra successful Detroit outfit managed by Doug Fehan. Franck has experienced tremendous success with Corvette Racing winning the 2001 24 Hours of Daytona, the 2000 and 2001 Petit Le Mans and the 2003 12 Hours of Sebring, the oldest endurance race in America.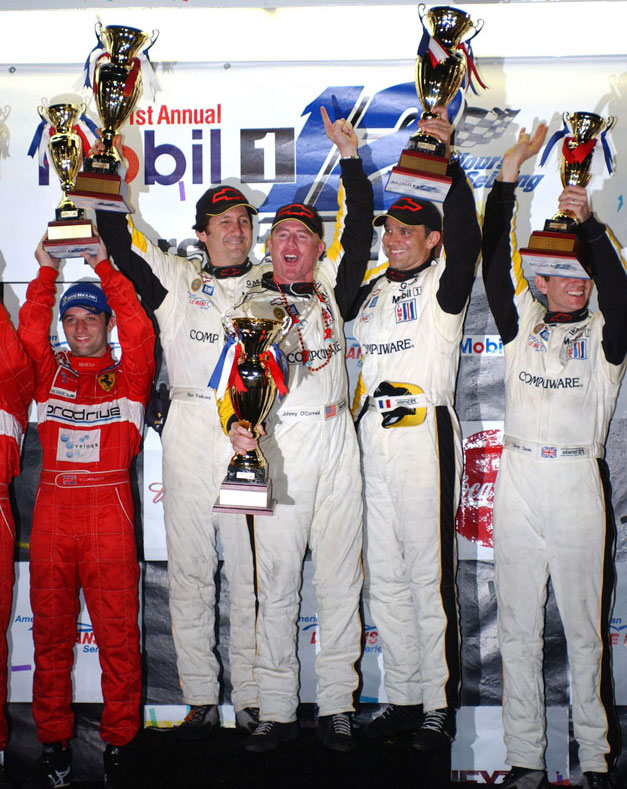 Franck also got another podium finish in June 2003 at the 24 Hours of Le Mans for his 10th consecutive start at what experts consider being the most prestigious endurance race in the world.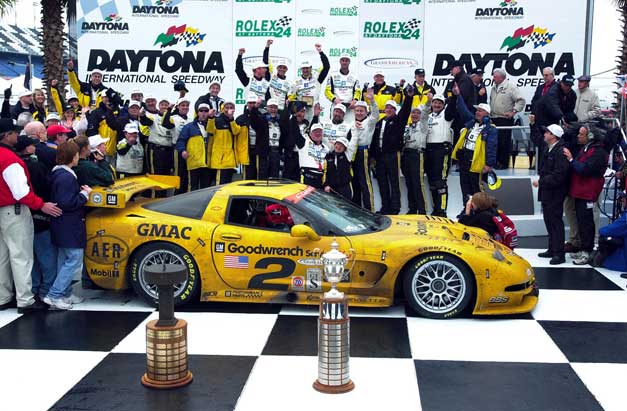 Read a letter from the CEO of Ferrari to Franck Freon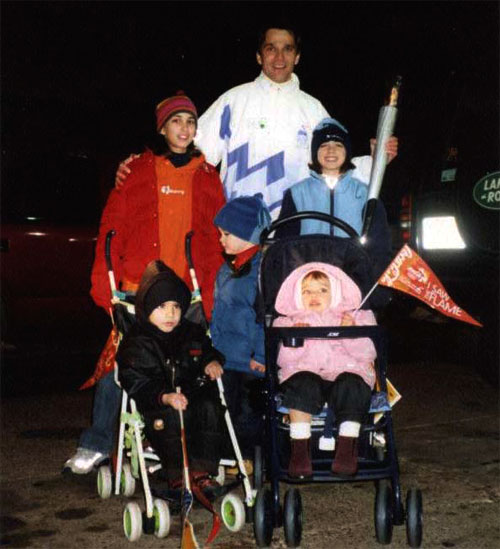 Franck Freon, creator and owner of Pumpkin Fine Cars & Exotics, had the amazing honor of running the Olympic torch during the Winter Olympics. Franck carried the flame in downtown Center City, Philadelphia, Pennsylvania in 2002.
He was joined by his wife, Gina Freon, and their two young children, Harrison who was almost 4 years old and Isabella who was 2 at the time (and pictured in strollers with their Dad in the photo above). Gina's Mom, brother John and sister Christine, along with her brother Brian and his wife Donna with their three young children (also pictured above), Alyssa, 10, Emily, 8 and Brian, almost 4, were all by his side to cheer him on!
This was a very exciting time, as Franck was at the height of his car racing career as a General Motors factory driver. He had just won the 2000 & 2001 Petit Le Mans races, as well as the 2001 24 hours of Daytona as a Corvette driver for the Pratt & Miller General Motors Corvette Racing Team. He was so proud to be one of the chosen few to carry the famous Olympic flame and the torch and to help represent America in the 2002 Winter Olympics. Now, in 2010, he's cheering on his growing future stars or "olympians" as they ski and snowboard and strive to achieve their dreams!