Customer Testimonials
At Pumpkin Fine Cars & Exotics, our customers are our highest priority and it is our goal to provide them high quality vehicles at great prices. Based on Franck Freon's experience and Franck's approach of fair and honest dealings, we are able to achieve this goal. But don't take our word for it, read what our satisfied customers are saying about us!
John Cacciapuoti, Marty Desapio, James Desapio from Staten Island, NY
"Franck and the team at Pumpkin,

We are thrilled with the purchases we have made at Pumpkin and look forward to doing business with you
again. The care taken in selecting the cars offered at Pumpkin is reflected in their pristine condition, both
mechanically and cosmetically. I get compliments on my 911 every time I take it out. The team at pumpkin
is knowledgeable and cordial and the buying experience is exceptional."
Glad to have found this rare gem.
John Cacciapuoti, Marty Desapio, James Desapio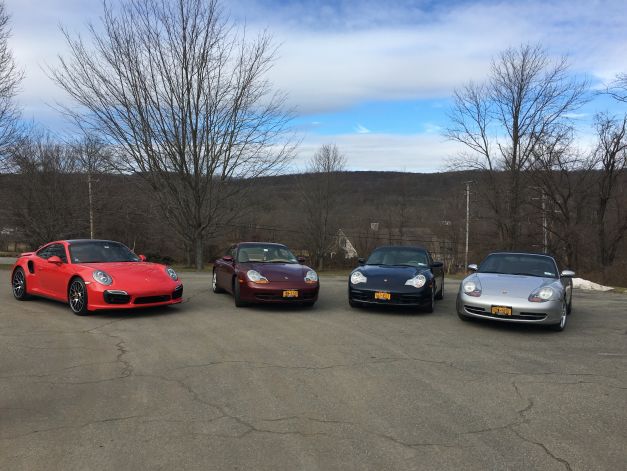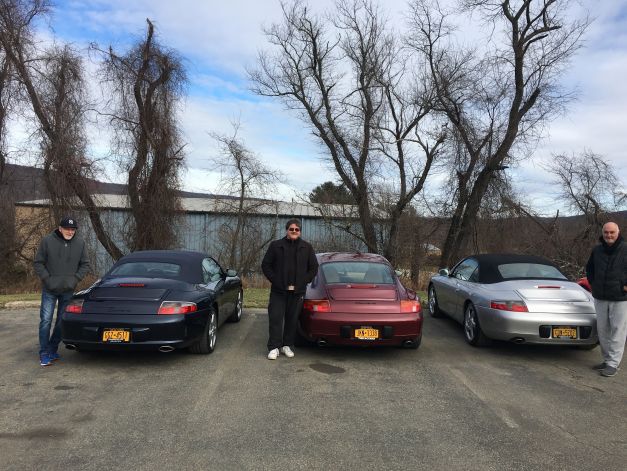 Bob R. from Rock Hill, SC
"Drive her to work on good weather Fridays. Now 20 years old, 64K miles. Still a blast and a great way to start the weekend. Thought you might enjoy the follow-up."
Thanks
Bob R.
Linda and Mike from Merrick, New York
"Mariah is amazing. From the first time we spoke until we walked out of the showroom she was an absolute pleasure to work with. She made the whole process really easy. When we got to the showroom we were greeted by Chuck who was so warm and welcoming. Right away we were introduced to Tara and it was all just perfect. The personal connections make doing business with Pumpkin was amazing. Then to top it all off we got to meet Franck. He is one of those people that when you leave you say to yourself meeting that man has made your life better. He sat with us and went over everything about the car. It was like he was giving us one of his babies. He also took Mike out in the car and showed him what the car could do. Not only did my husband get the car of his dreams but he also got to drive with a true race car driver. Something he said he will never forget. As soon as my lease is up we will be going back to do business with the team again."
I can not say enough wonderful things about the Pumpkin family but I can so do not hesitate to do business with them. You will not regret it. =]
Linda and Mike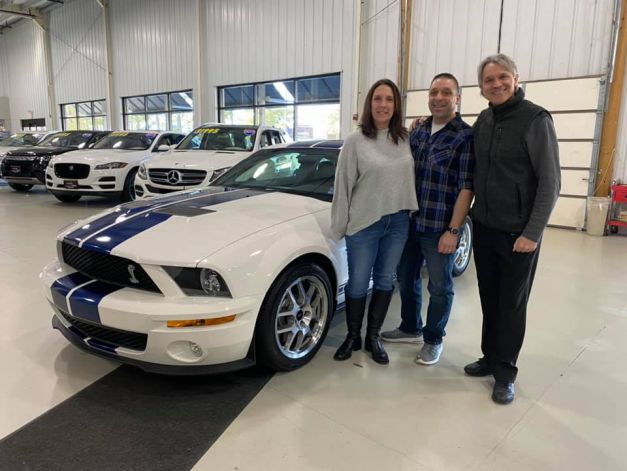 Randy from Williamson, Georgia
"Thank You Franck and Staff at Pumpkin Fine Cars!
Franck I wanted to thank you for the best auto buying experience I have ever had. You and Tara made buying my dream car a(1938 Packard) a pure joy. You and your staff have made this happen for me and I couldn't be more happy or excited or satisfied. When the car arrived here in Georgia I wasn't completely sure what I had purchased since I live in Georgia and had never actually seen the car in person, but it was above and beyond my expectations! Franck you are a pleasure to do business with and took your personal time to help me obtain the information I needed. I with out reservation recommend Pumpkin Cars as a dealer who are all about taking care of the customer and putting them first! Thanks Franck you are a great guy! Randy Precise from Georgia !"
Thank you
Randy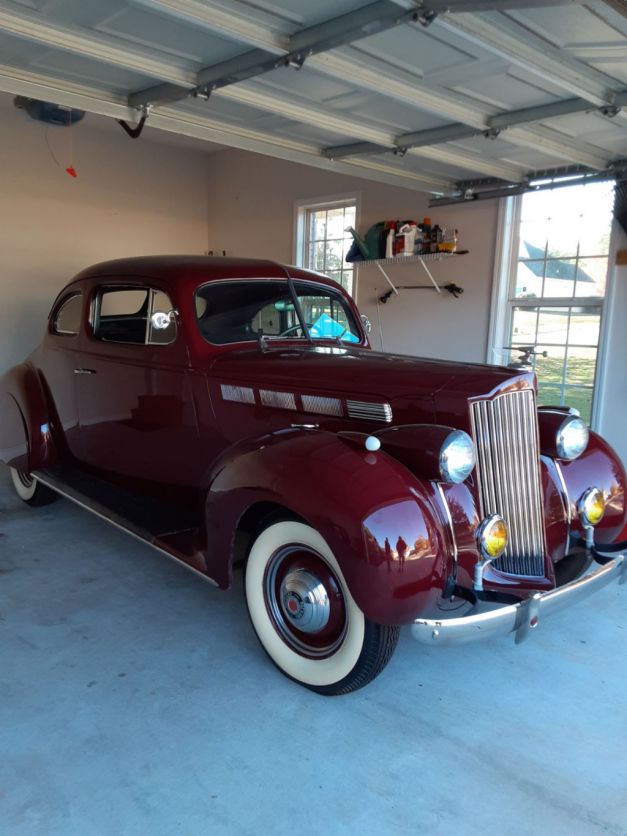 Arlene & Gabriel C. from Linwood, NJ
"Third time is as sweet as the first two! We would pick Franck and his Pumpkin Fine Cars and Exotics team over the other dealers because of the quality, reliability and dependability of their vehicles and superb sales & customer service! ~~ Gabriel Caampued

I totally agree on my husband's comment. If you want a luxurious, beautiful and reliable European car make sure you get it at Pumpkin Fine Cars !!!❤❤❤ ~~ Arlene Caampued"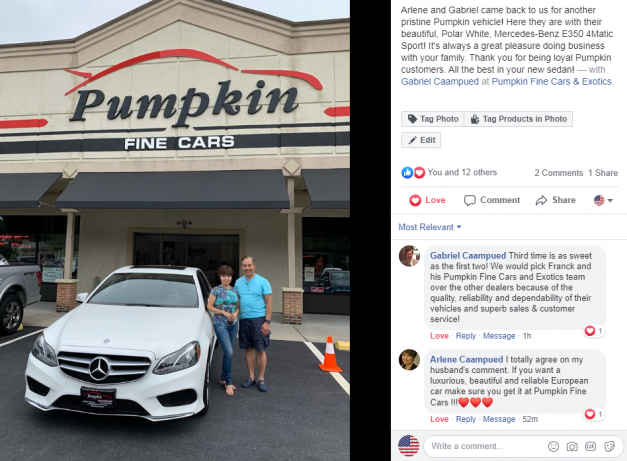 John T. from EHT, NJ
"Fine cars, friendly people, best car-buying experience you'll have. No need for anti-anxiety medication, or however else you prepare for the typical car shopping adventure, as it is the opposite of the normal experience. They are truly interested in selling quality cars at reasonable prices as well as making sure you're happy and the car is perfect before you drive away. This vehicle had a small issue that I was not concerned about, but they insisted they take care of it before the sale was complete. This was the second car purchased from Pumpkin for one of our sons. "
It's such an enjoyable experience, wish I had more money and more sons!
John T.

George W. from Manahawkin, NJ
"We recently purchased our 5th vehicle from Franck at Pumpkin Fine Cars. That in itself indicates just what we think of the experience you receive at Pumpkin Fine Cars! Every vehicle we have purchased has been in mint condition and performed beautifully. my first purchase was from their original location on Fire Road. After test driving a BMW 530i, I returned a few days later and Franck had programmed my seating preference into the vehicle anticipating I might return! Nice touch. Our fourth vehicle was handpicked by Franck. He emailed me several pictures of vehicles he felt met what I was looking for. He was correct, made the purchase I selected, drove it back and I am still thrilled with that vehicle today.

Several months ago we were, again, car shopping. When Franck saw us pull into the lot, he came out with a set of keys he felt represented the vehicle we might be interested in. it is hard to beat that kind of service!

The bottom line here is that Frank hand picks the cars he sells, is extremely knowledgeable, as you might expect from a former race car driver, and knows how to deliver the right vehicle to each of his customers."
You can't go wrong working with Franck and that kind of service!
George W.
P. Garcia from Manahawkin, New Jersey
"I just want to say Pumpkin fine cars dealership is awesome!! Franck Freon was a pleasure to work with. I have been to many dealerships and this place was incredible. There was no pressure at all. The showroom was so clean and all the cars looked new. Everyone who worked there was nice and courteous."
Wish I would have known about this place sooner!!
P. Garcia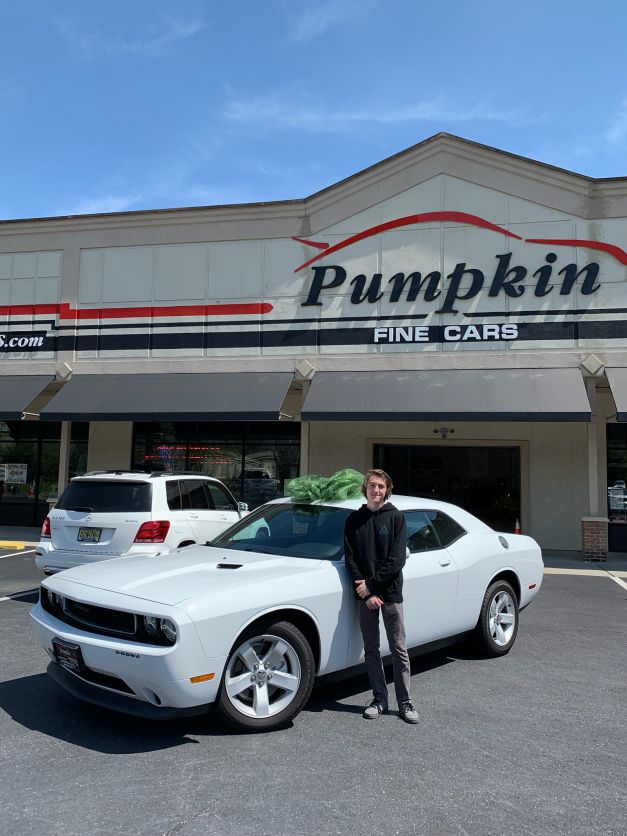 Mark D from FARMINGTON, Connecticut
"I am very happy with my experience at Pumpkin Fine Cars and Exotics. I will start by saying that I am beyond thorough in my research and travels when it comes to purchasing a vehicle for myself. Previous to this Jaguar XF purchase at Pumpkin I owned a Cadillac CTS and then a Jaguar XK-R. I live in Connecticut and I traveled to New York and Illinois to buy my previous two cars before discovering Pumpkin Fine Cars and Exotics in New Jersey. I am willing to search very hard and travel lengths for a great car as my history shows.

All of the staff was great at Pumpkin -Tara, Mariah, Samantha, Gina and Frank all helped me out and were kind, took time for me, yet did not pressure at all. You will be happy in how you are treated here.

Back to the cars because that is all we really want right? A GREAT car. The fact that Franck has an extensive background in motorsports combined with me finding out on the phone that he hand picks all cars while seeing them in person made me think that maybe this dealership is worth a trip from CT. I was tough on the phone and explained that I wanted a very clean car and I did not want to waste time driving from CT just to see a car that was not up to my standards. I was assured the car was very clean and I took the chance in driving down to see the car and was not disappointed in it's condition. Price is one thing but we all know that cars priced very very low will be lacking in condition and/or it's history, it's just the facts in business... Pumpkin is able to still give great prices on their cars while also delivering a car that will be cleaner and in better condition than others you would see at a similar price."
If you care about finding a clean car with a legitimate history on it that Franck also checked out before accepting the car to Pumpkin than this is a great place for you to go check out and see what you may like and want! I would not hesitate to buy from Pumpkin again.
Mark D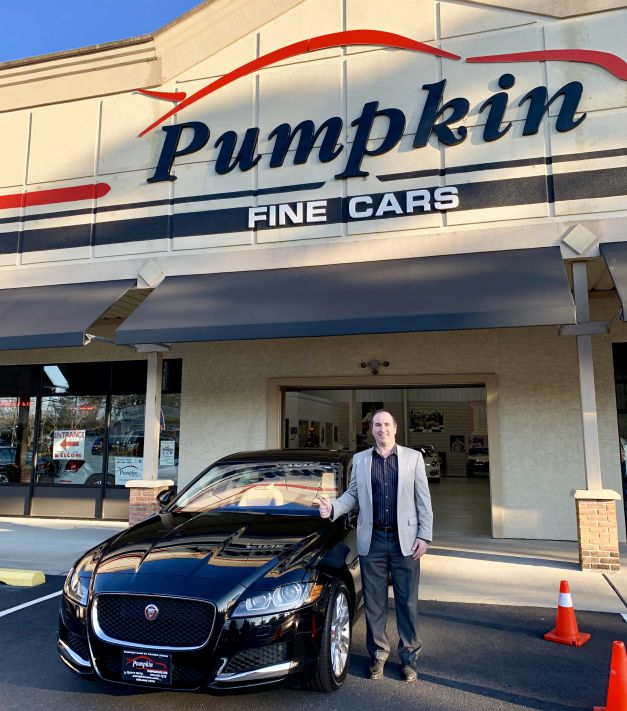 Ben C. from Absecon, NJ
"After 7 years and putting 110,000 miles on my previous Pumpkin car, it was time! Another wonderful experience. Having the Pumpkin decal on the back of that X3 means a lot. Frank yet again did another phenomenal job in finding me an excellent car. To me the Pumpkin brand is quality, honesty, and no hassle!"
Thank you again!
Ben C.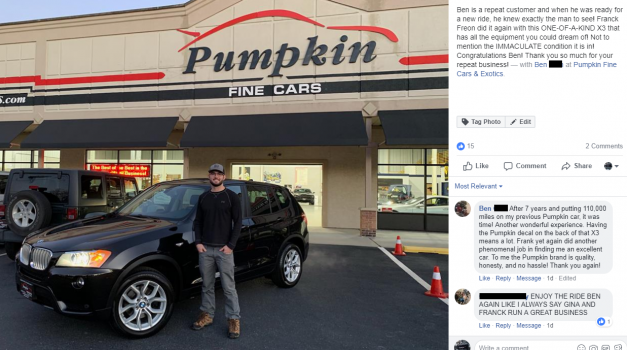 << prev
- page 2 of 12 -
next >>
Contact us if you have any questions.