Customer Testimonials
At Pumpkin Fine Cars & Exotics, our customers are our highest priority and it is our goal to provide them high quality vehicles at great prices. Based on Franck Freon's experience and Franck's approach of fair and honest dealings, we are able to achieve this goal. But don't take our word for it, read what our satisfied customers are saying about us!
Maria M. from Ocean City, NJ
"100 out of 100! Honest, knowledgeable, courteous, and trustworthy. The immaculate and stunning facility is a representation of how Pumpkin holds its standard for ALL vehicles in their showroom TOP NOTCH. The selection is extensive and recommend it is worth the trip to explore. Frank and Gina Freon made us feel welcome and took whatever time needed to guide us through the entire process. The friendly and efficient support staff handled all aspects of the sale to make this an easy and pleasant transaction. We are thrilled with our 2010 Mercedes-Benz M-Class ML 350 4Matic. Thank you Franck and Gina !"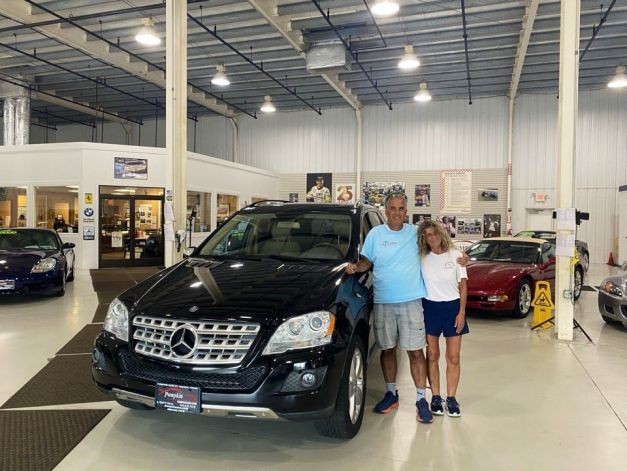 Jeanne F. from Seattle, Washington
"We cannot speak highly enough about Pumpkin Cars. We live in Oregon, bought our 'new' Volvo XC60 remotely.. Franck walked us through the car on a FaceTime call, giving us an incredibly detailed view of the car. It arrived completely as shown/described and the transport of the car was seamless. Franck and Gina's communication was prompt, clear, and thorough. We would not hesitate to purchase from them again."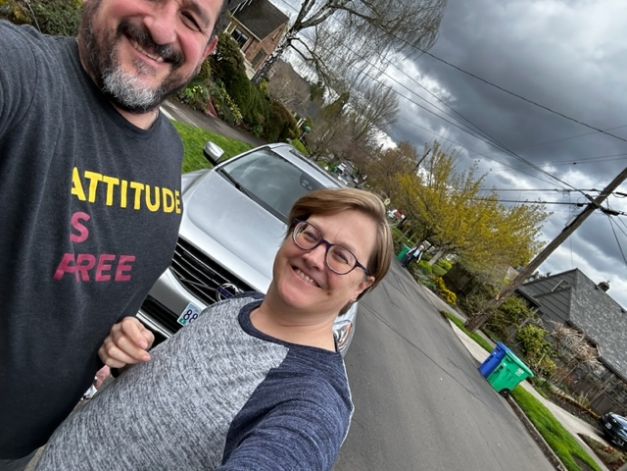 John T. from Egg Harbor Twp, New Jersey
"So thankful to get another Pumpkin vehicle!! Just called Allstate to get it insured. She was impressed with the low mileage. I went on a 2-minute sermon on Pumpkin being the best place to buy something. Think I mentioned on feedback from the Chevy purchase that I wish I had more sons and more money to buy more cars there!! Well, I now have more sons!! But Gina, hopefully by the time Jordan is ready to drive, you and Franck will be retired to a nice villa in his home country :) If I come into some extra $$$$, that can justify getting that Mustang to help with my (somewhat past) mid-life crisis!! Thanks again.... can't say how thrilled I am that I could get something there."
Thanks,
John T.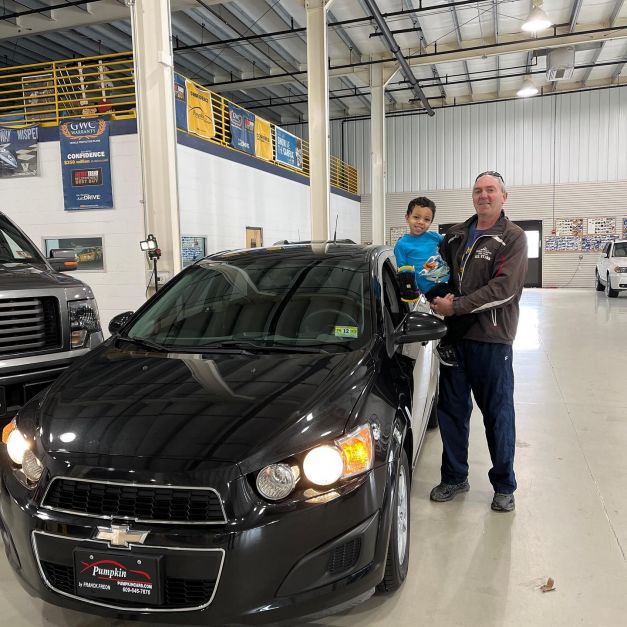 Kevin C. from CM, NY
"Working with Franck, Gina, Elly, and Yenise was an extraordinarily pleasant and positive experience from our initial contact by telephone until I drove away from their huge and beautiful showroom in a pristine 2008 Shelby GT500 that looks and drives as new. I cannot imagine a nicer or better collection of preowned cars and SUVs, every one of which was carefully prepared and immaculately detailed -- it's like stepping back in time; they all look new. Franck is courteous, warm, friendly, patient, knowledgeable and a really good listener. I have come to trust him, Gina and Ally implicitly. I have purchased many cars and motorcycles over the years and this transaction and experience stand head and shoulders above all others. I thoroughly enjoyed every step along the way. Even the paperwork was a pleasure because Franck and Gina and their team are efficient, thorough and prepared. I recommend Pumpkin Fine Cars and Exotics without reservation. You will not be disappointed. The next time I am interested in another vehicle, I am calling Franck first, and if he does not have the car I am looking for, I am going to ask him to take his time to find and select one, and I will wait, because I know it will be worth waiting for.

The GT500? Only fun, no issues at all -- like new. On my way from Pumpkin home to my house in New York, other motorists passed me, gave me a thumbs up and paid my toll twice! I could not be happier with the car and the entire experience with Pumpkin. "
I am very grateful,
Kevin C.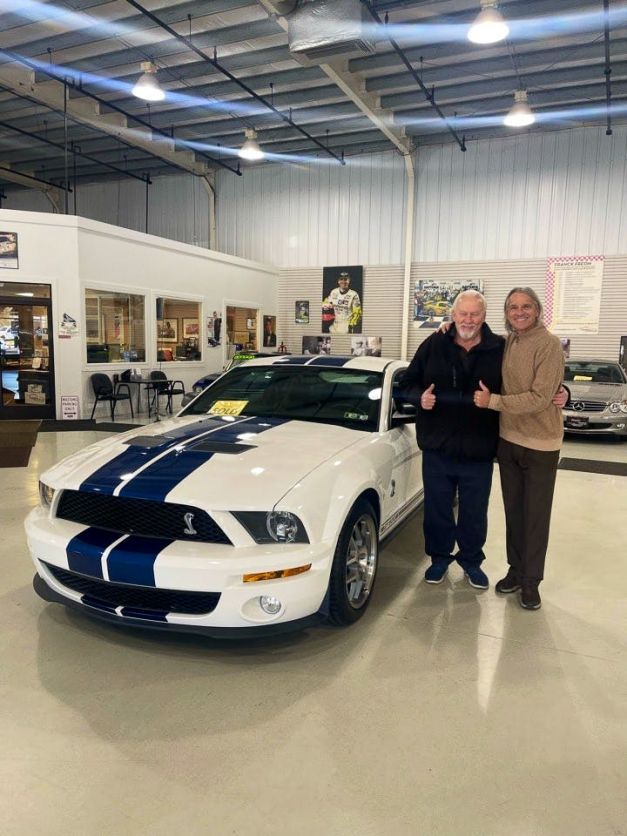 Steve A. from Galloway, New Jersey
"I made a deal with myself that I would purchase my dream Volkswagen GTi when I was 50. Some guys want a Corvette….some just want a VW. It had to be an MK7, Pure White w/cloth Clark plaid interior. The Performance Package and the ultra-low mileage (basically new!) made the deal even sweeter. Gina, Franck, and their team made this happen. This was my first experience at Pumpkin. Their intentionally thoughtful and unique inventory was always on my radar and if you're in the market I suggest you put it on yours. Beautiful facility as well. "
Thanks Franck,
Steve A.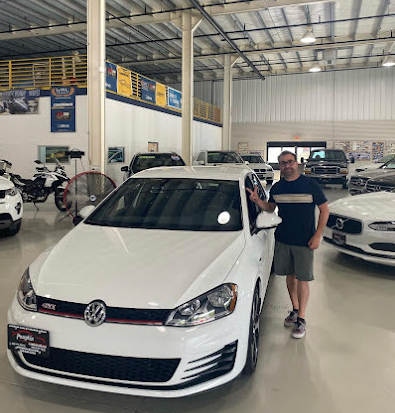 Philip K. from , Delaware
"I recently bought a car from Pumpkin and it was a great car buying experience. I spent quite a bit of time researching the car I wanted and found the make and model at Pumpkin but was a bit skeptical because it was nearly 100 miles away. After calling the dealer and speaking with Elly and then Franck, I was immediately convinced this was the right car and, more importantly- the right team I wanted to purchase from.

It was clear from the first moment I spoke with Franck that he was passionate about cars, meticulous in every detail and was more focused on ensuring it was a good fit for me versus simply making a sale. Because it was an older vehicle, I had done research online, and had many questions about noted "quirks" with the car, maintenance and upkeep. Franck not only provided his opinion (which I value greatly) but reached out to mechanics and additional resources to ensure he was providing the best advice.

Aside from the vehicle itself, the entire team- Elly, Yenice, Franck, Gina did a great job managing the overall purchasing process. I've bought over 20 vehicles and always felt rushed and asked simply to sign endless amounts of paperwork. They took the time to review all the information about the car and process, answered all questions, and followed up quickly. In addition, because I was an out-of-state buyer, the titling of the vehicle involved a couple of extra steps but Gina and Elly were up to the task and made sure that everything proceeded smoothly.

Even after signing and leaving, I've had a couple of questions, etc. and the team continues to be extremely responsive and helpful. I appreciate everything they have done to make this a great experience and they will be the first people I reach out to for future car buying needs!"
Thank You
Philip K.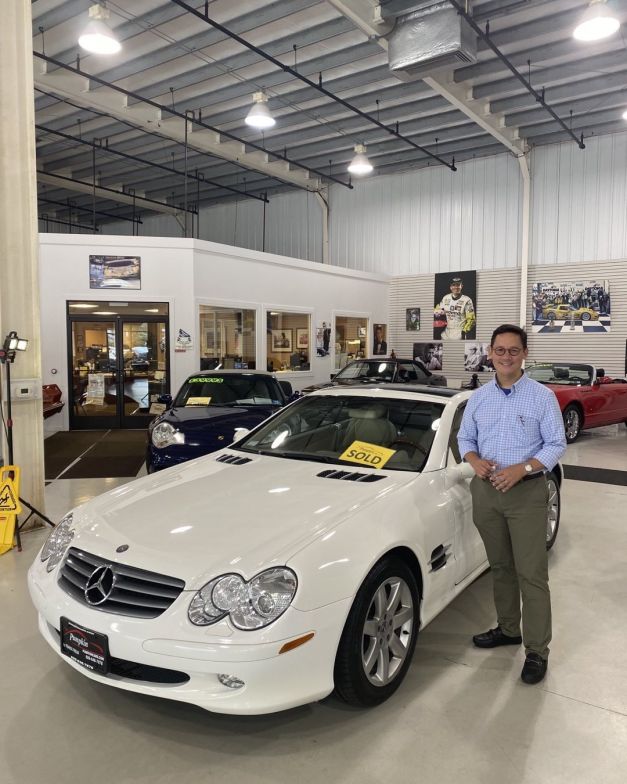 Philip B. from Linwood, NJ
"Franck: Where in the world did you get such a perfect car? I'm having a great time driving it. Love the color! "
Thank You,
Philip B.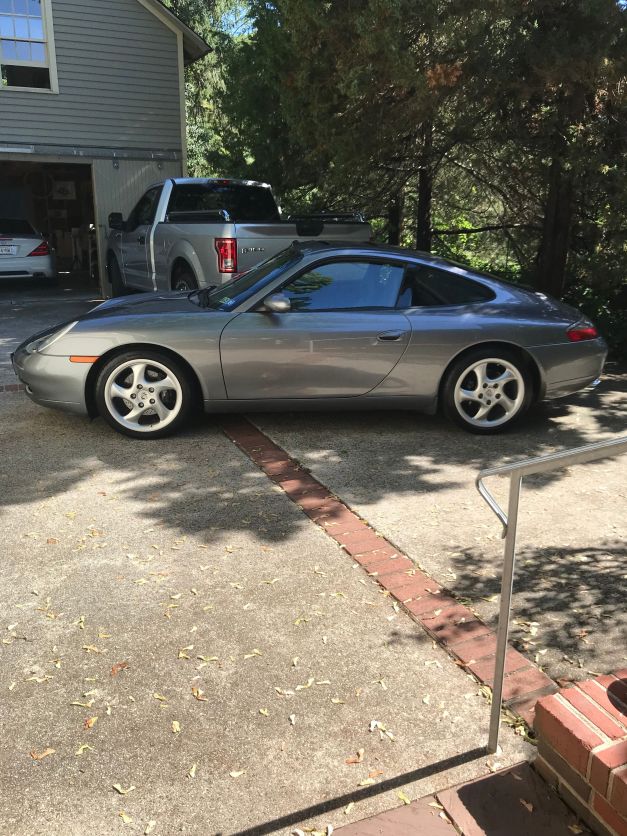 Ellen G. from Egg Harbor Township, New Jersey
"I have never had a car-buying experience like the one I had at Pumpkin Cars. The whole process was fast and painless -- less than an hour!
There was no haggling, no back and forth, and most importantly no pressure from the owner Franck who handled my purchase personally. One look in the showroom and it was clear to me that Franck is a lover of cars, and only sells cars that are in pristine condition. A former race car driver, he knows cars inside and out. I was able to get my dream car for a great price -- a price that was better than any other price I could find on the internet, and received amazing customer service from Franck and his wife Gina throughout the whole process.

I can't say enough about the owners, the staff, the cars, the competitive prices, and the ease of buying a car at Pumpkin. Before I left, Franck personally pointed out all the special options and how to use them so that I felt comfortable and safe in my new car. He was truly unbelievable! If you want a beautiful classy car at a very fair price, from people who go the extra mile to make sure you are thrilled with your purchase, Pumpkin should be your first (and only) stop. "
Michelle V. from Galloway, NJ
"The entire Pumpkin Team was fantastic - especially Gina, Elly & Franck. They were upfront, communicative and knowledgeable throughout the buying process. They were patient with answering my hundreds of questions and took their time, I never felt rushed or that I was bothering them. I would highly recommend checking out Pumpkin Fine Cars & Exotics for your next vehicle. Proud to be part of the #pumpkinfamily"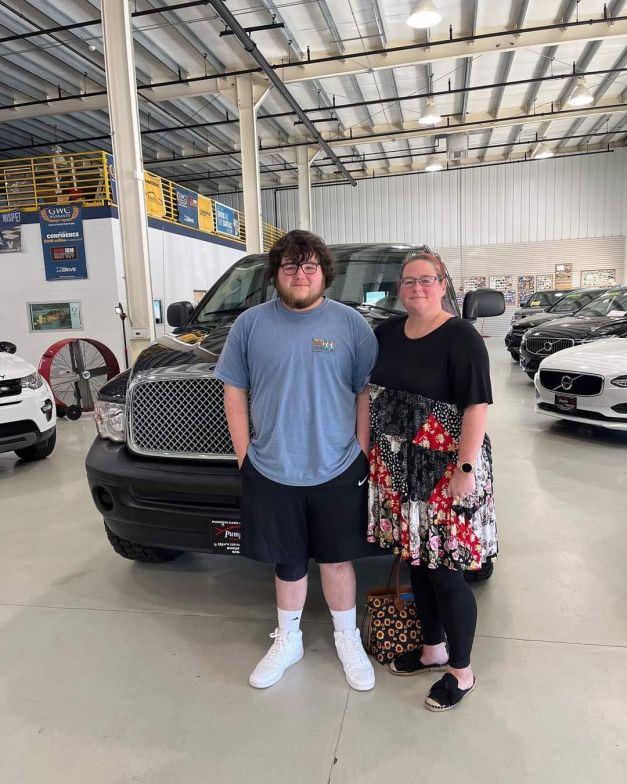 John from Northfield, NJ
"The second you walk into the showroom you can see the quality and care the owners have in their products and business. The 0-pressure approach and knowledge of the staff, especially Franck, will change your whole idea of how buying a car is supposed to be.

The closing process was not only very transparent about what each document you signed included and meant, but was easy and quick, with any question I had explained to me in everyday terms, not contract lingo. After the closing ended, I got a full walk-through of the vehicle with Franck and he answered all my questions about any part of the vehicle, interior, drive train, or special features, and as someone who never bought a luxury vehicle, I had quite a few.

Purchasing my SUV from Pumpkin was as enjoyable as driving it out of the showroom the first time. "
No doubt, I will be a returning customer,
John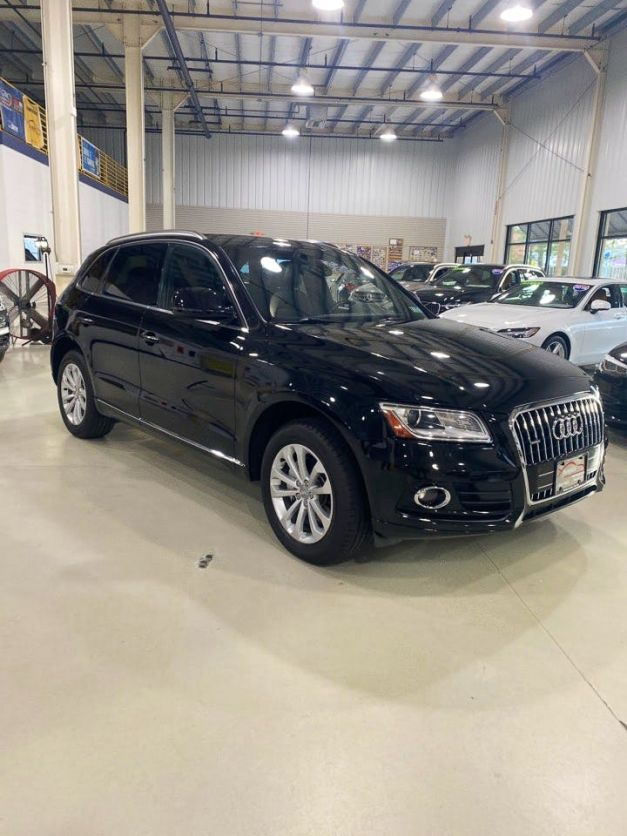 << prev - page 1 of 12 -
next >>
Contact us if you have any questions.