Customer Testimonials
At Pumpkin Fine Cars & Exotics, our customers are our highest priority and it is our goal to provide them high quality vehicles at great prices. Based on Franck Freon's experience and Franck's approach of fair and honest dealings, we are able to achieve this goal. But don't take our word for it, read what our satisfied customers are saying about us!
Frank R. from Linwood, NJ
"This is an unusual dealership that treats their customers with kindness and will go to great lengths to make sure you are comfortable through the whole process of buying a car that has been approved by Franck, who has a grasp of vehicles second to none. This is my third vehicle purchase form Pumpkin and it is hard for me to think of purchasing from someplace else. Franck and Gina Freon simply refuse to sell a vehicle unless it is superior quality. And they do it all with an infectious warmth. This was a switch for me from BMW to Volvo and I was having doubts about it until I received the reassurance this was a good move. And there was absolutely no hard sell pressure."
A huge thank you for taking all time I needed to make sure I was comfortable with this purchase. It was above and beyond. We love this quality Volvo XC60 T5 Premier. And we love you, all of you.
Frank R.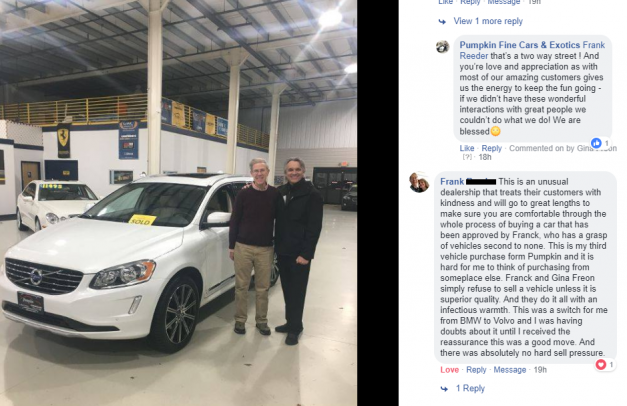 Mike from Cape May, NJ
"Finally a Mercedes!"
Extremely happy my friends recommended Pumpkin,
Mike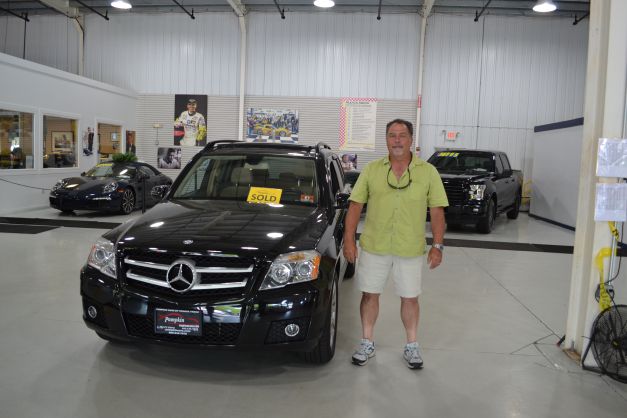 Sue B. from EHT, New Jersey
"Probably the best experience you will ever have in all aspects. Great selection of unusual, fine and exotic cars, still looking and behaving as new but with a price tag that is so much better than new. Friendly service that only a small, family run business cares to give. "
I love this place!
Sue B.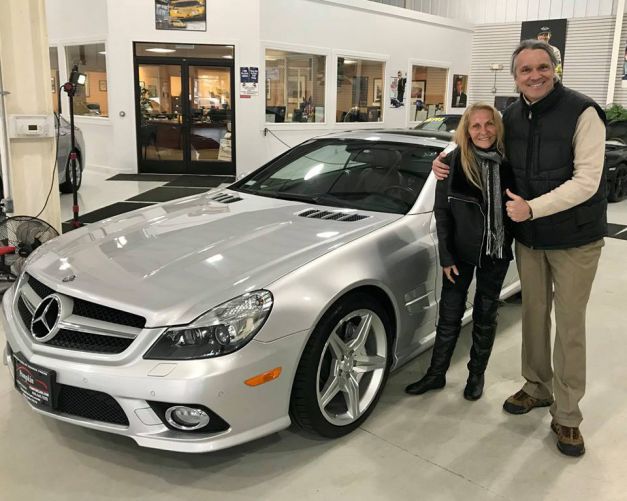 Brian R. from Howell, NJ
"I would like to thank the folks at Pumpkin Cars. I had been looking on and off for a newer Ford F150 pkup truck that I could afford, when I came across one on the internet at Pumpkin. I read all the reviews and information on their website but still I was skeptical.I looked the truck over on Sunday, came back on the next Thursday and took it for a ride. I then came back after Christmas with my brother, who is a mechanic. We took it for a ride, looked it over top to bottom and couldn't find a thing wrong. I was able to leave the same day with a clean truck I can afford. It was a nice easy deal with nice people. Thank you very much."
Thank you again
Brian R.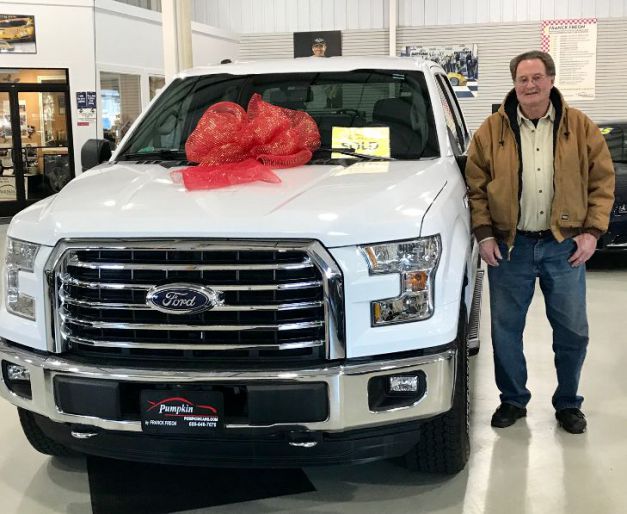 John and Emily W. from Egg Harbor City, NJ
"Our experience with Pumpkin Cars was absolutely excellent. From the moment we walked in we had the warmest welcome, to the moment we left it was nothing but a pleasure! Franck was excellent in explaining our vehicle to us. The whole staff at Pumpkin are excellent and knowledgable. We went to go grocery shopping and bought a car on the way back!! We would absolutely, positively recommend Pumpkin Cars!! Thank you to all. "
Sincerely Yours,
John and Emily W.
Tracy N. from Pleasantville, New Jersey
"My honors to give a 5-Star review to Pumpkin Cars! Franck and his wife Gina have been so great, kind and professional, always have been for the 10 years or more I've known Pumpkin. Service has just been nothing short of excellent and efficient. I know for sure that I am getting a great car that will last for years to come. I thank Franck, Gina and the girls for everything and being so prompt and helping me with my bo bo!! Keep up the great work team!"
Thank you and God bless!!
Tracy N.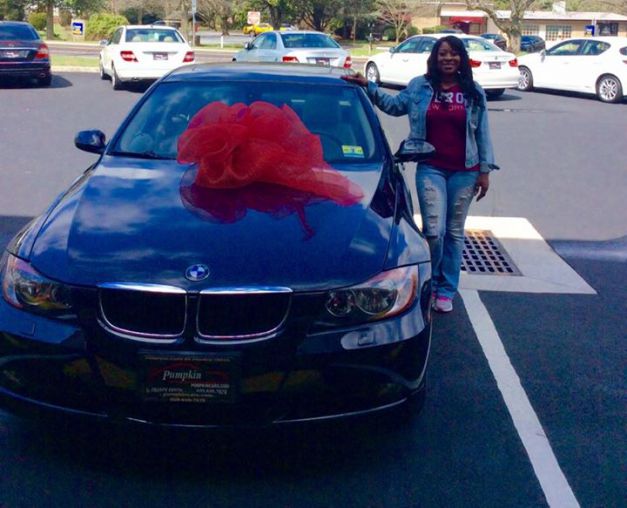 Diane and Rod R. from Vineland, NJ
"We discovered "Pumpkin LLC" during a random internet search. We checked with friends who knew of their great reputation - so we decided to take a look and a test drive. We knew that we had stumbled upon a "treasure" the moment we walked through the door - the building was filled with quality cars in amazing condition! The good feeling continued as we met and spoke to the owners and staff. A feeling of friendship and trust grew quickly as they made us feel a part of their "Pumpkin Family" through helpfulness and interest in our needs and concerns."
A Big Thank You to Franck, Gina & Mariah for a wonderful experience !!
Diane and Rod R.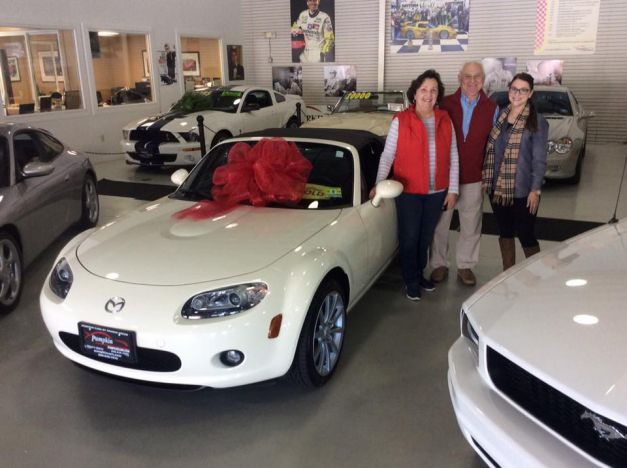 Mark T. from W, MD
"I think I'll take the Silver one :), Thanks Frank to you, Gina, and Emily. I LOVE it!"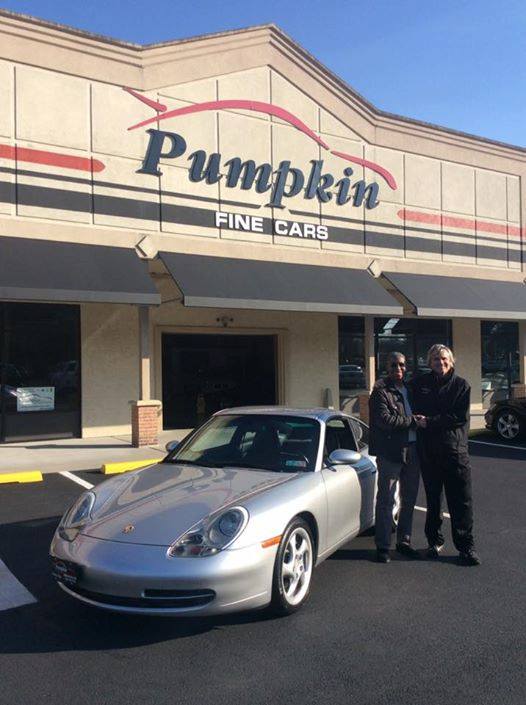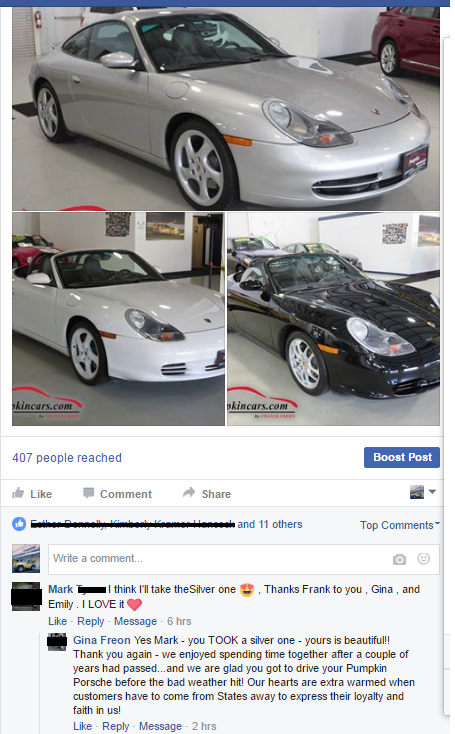 M.Ruley from Margate City, NJ
"Well after multiple purchases from you Franck and Gina, I know I am not only getting the best vehicle but also the best value! Once again you treat me like family and there is no reason to buy elsewhere! To my friends these folks are the reason to support local businesses Franck and company are truly the best around!"
Thank you thank you thank you!
M.Ruley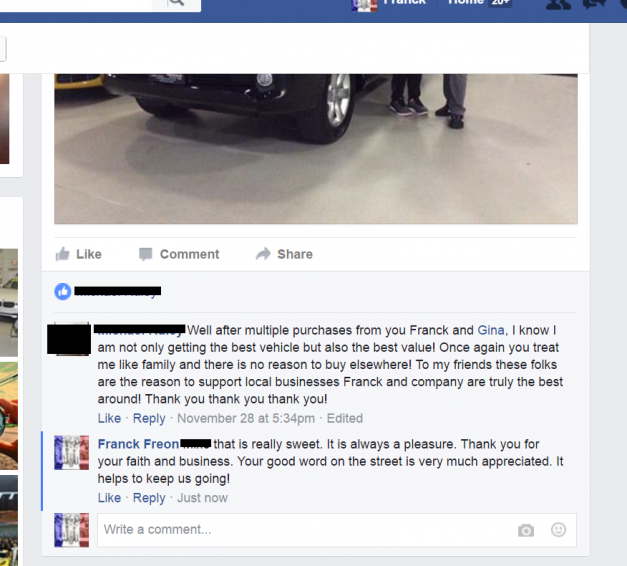 Robert D. from Egg Harbor Township, NJ
"I'd like to say, what a great organization. When you walk in the door you immediately feel like family. So warm and comfortable, not to mention the gorgeous vehicles, pre owned that look like new. Special thanks to Frank and Mariah and everyone was so helpful there. I love my 2014 Chevrolet Silverado. I will never go anywhere else for my future purchases. "
Thanks again,
Robert D.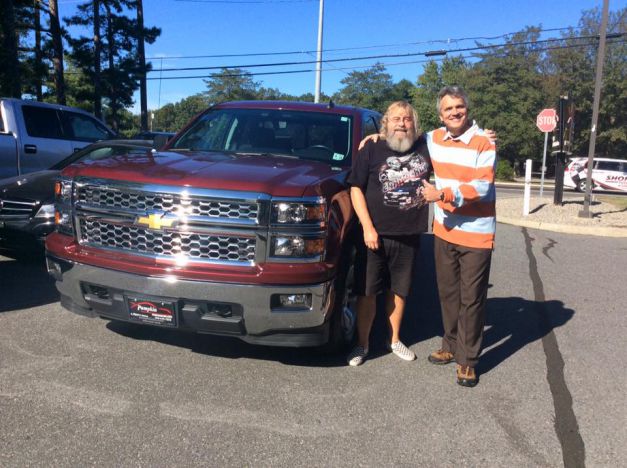 << prev
- page 3 of 12 -
next >>
Contact us if you have any questions.