Expert Car Detailing
We hope you're enjoying another gorgeous Summer day in the Greater Philadelphia/South Jersey area. Here at Pumpkin Fine Cars and Exotics we are known for our hard work and dedication in every aspect of the business.
Hector, our expert detailor, works hard rain or shine to ensure all Pumpkin Fine Cars gleam when delivered to you, our valued customers. Pumpkin Cars guarantees you drive the best pre-owned cars in South Jersey. Of course, Hector is happy all that June rain is over and it's a little more pleasant to achieve the Pumpkin level of perfection with our cars this month!
Pumpkin
used cars
are more than mechanically sound -- they are in perfect condition inside and out. As good-looking and well maintained as all Pumpkin cars are , they're even better to drive. So stop by for a no obligation test drive today. We welcome everyone here at Pumpkin Cars. No sales pitches, no gimics, no pressure. Come enjoy a free ride at Pumpkin today.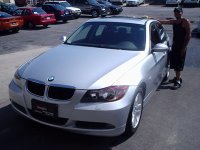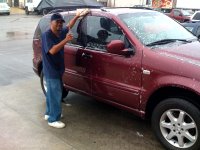 View our pristine used car inventory