Inventory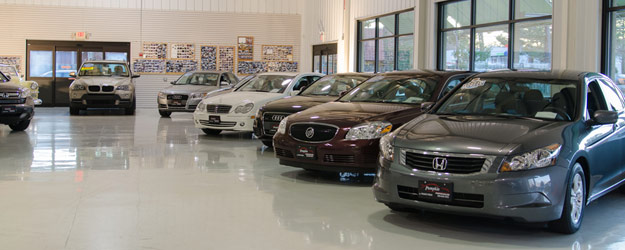 Remember, all of the vehicles at Pumpkin Fine Cars & Exotics are Pumpkin Certified. If you can't find the vehicle you are looking for in our inventory below, check out our special orders page.
We offer financing and warranties on our regular inventory and special orders. We also export vehicles to other countries.
Disclaimer: Prices below include all costs to be paid by a consumer, except for licensing, registration and taxes. All information is deemed reliable but not guaranteed.
Photos
Sort By: Year / Vehicle / Stock Number
Mileage
Price
2012 BMW 528I XDRIVE NAVIGATION
Stock Number: 3246
35,320
$29,990
2012 BMW X5 XDRIVE 35I PREMIUM SPORT
Stock Number: 3252
41,329
$36,990
2013 BMW 328I PREMIUM
Stock Number: 3255
31,138
$25,990
2011 BMW 328I X-DRIVE
Stock Number: 3277
26,678
$24,990
2010 BMW 328I CONVERTIBLE NAV
Stock Number: 3284
44,723
$24,990
2009 BMW 535I X-DRIVE
Stock Number: 3285
74,579
$19,990
2013 BMW X3 2.8I X-DRIVE NAV PANO
Stock Number: 3302
31,734
$33,990
2006 BMW 530XI AWD
Stock Number: 3309
47,411
$17,990
2009 CHEVROLET CORVETTE NAVIGATION
Stock Number: 3262
14,073
$36,990
2006 FORD MUSTANG GT PREMIUM 5 SPEED
Stock Number: 3269
21,062
$17,490
2012 FORD FOCUS SE SPORT MOON ROOF
Stock Number: 3301
36,516
$13,490
2008 GMC ACADIA SLE V6 DVD
Stock Number: 3298
66,124
$14,990
2012 LEXUS RX350 AWD NAVIGATION
Stock Number: 3199
35,427
$32,990
2012 LEXUS IS 250 AWD NAVIGATION
Stock Number: 3267
30,480
$25,990
2008 LEXUS GX 470 AWD NAVIGATION
Stock Number: 3296
79,981
$26,990
2010 MERCEDES BENZ GLK350 4MATIC NAVI
Stock Number: 3204
55,007
$24,990
2008 MERCEDES BENZ E350 SPORT 4MATIC NAV
Stock Number: 3303
69,086
$18,990
2011 MERCEDES-BENZ ML350 4MATIC NAVIGATION
Stock Number: 3268
55,296
$29,990
2009 MERCEDES-BENZ S550 4MATIC SPORT PANORAMIC
Stock Number: 3271
72,093
$33,990
2012 MERCEDES-BENZ C300 4MATIC NAVIGATION
Stock Number: 3275
25,805
$26,990
2011 MERCEDES-BENZ ML350 4MATIC NAVIGATION
Stock Number: 3295
40,324
$30,990
2013 MERCEDES-BENZ C300 4MATIC LUXURY
Stock Number: 3305
28,110
$27,990
2012 MERCEDES-BENZ GLK350 4MATIC NAVIGATION PANO
Stock Number: 3306
39,246
$28,990
2004 MERCEDES-BENZ CLK320 CONVERTIBLE
Stock Number: 3308
92,097
$13,990
1999 PORSCHE BOXSTER 5-SPEED HARD TOP
Stock Number: 3223
48,231
$15,990
2006 PORSCHE CAYMAN S 6-SPEED
Stock Number: 3230
29,999
$31,990
2013 RAM 1500 EXPRESS 4X4 CREW CAB
Stock Number: 3236
17,619
$29,490
2012 SMART FORTWO PASSION
Stock Number: 3273
18,259
$9,990
2012 SUBARU IMPREZA 2.0I LIMITED
Stock Number: 3221
38,749
$18,490
2012 SUBARU FORESTER 2.5X AWD
Stock Number: 3247
32,240
$18,990
2012 SUBARU OUTBACK 3.6R LIMITED AWD
Stock Number: 3259
21,554
$26,990
2013 SUBARU OUTBACK LIMIITED 2.5I
Stock Number: 3288
38,245
$23,990