Customer Testimonials
At Pumpkin Fine Cars & Exotics, our customers are our highest priority and it is our goal to provide them high quality vehicles at great prices. Based on Franck Freon's experience, our thorough Pumpkin Certification process and Franck's approach of fair and honest dealings, we are able to achieve this goal. But don't take our word for it, read what our satisfied customers are saying about us!
Linda from Cape May Court House, New Jersey
"Great service...fabulous cars. The entire experience was fun. Would recommend Pumpkin LLC to all those smart car shoppers who want the best value and service for their car-buying dollar!!!Really check Pumpkin before you buy anywhere else! We did...and we purchased two cars."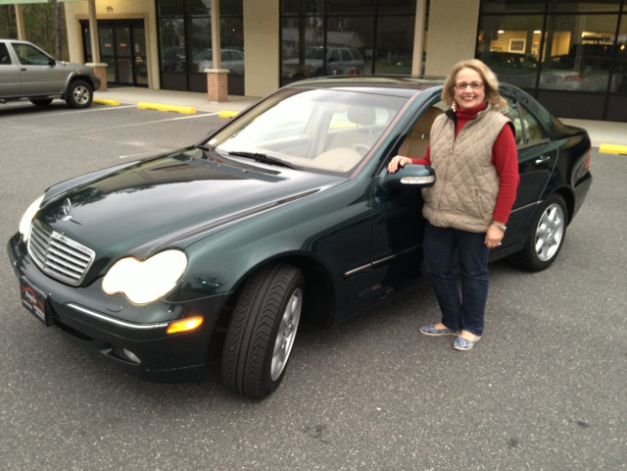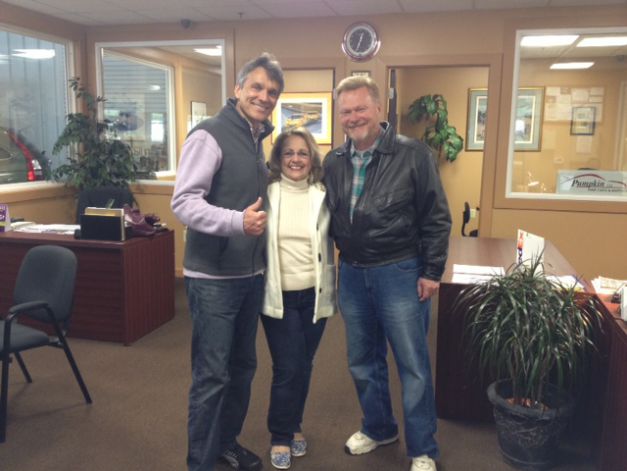 Denise from Mays Landing, New Jersey
"My experience with Pumpkin has been wonderful! I just purchased my second car after losing the first one in an auto accident. The day I went to Pumpkin to let them know I needed a new car, they did everything they could to assist me in every way. I will never purchase a car from anywhere else, I like my new family, and will share my great experience with my family and friends. I applaud Frank and his staff on their professionalism."
Walter from Egg Harbor Township, New Jersey
" I am immensely enjoying my 2010 Smart. Even though I was looking for an all Black one, when I saw this Red/Black combo I knew my son would love it when it came time to be his. My wife likes it too, as she actually saw it first the day it hit the lot, but did not get to text me till I had already seen it.
I am glad I went ahead with my purchase after getting to speak with Franck, developing confidence that he sells cars he has checked out and likes, and getting a very fair price for this much quality. I had been holding out for the new generation of Electric Smarts to come out in late spring , but I just could not let this one go.
I was confident enough in your inventory that I sent my wifes nephew over to buy a Chevy Aveo and was amazed at how well he was taken care of, even down to the financing and trade in.
I will continue to recommend Pumpkin and its staff to people who like cars."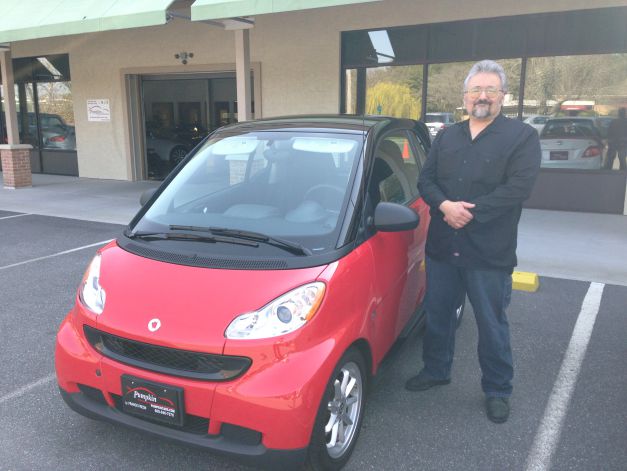 Tammie & Leonard from Egg Harbor Twp, New Jersey
"My husband and I just bought a 2004 Acura. We can't say enough, how happy we are with our purchase! Pumpkin cars are kept in mint condition. Customer service... Over the top! "
Thanks again for my beautiful car Franck!!!"
Tammie & Leonard
Deena from Howell, New Jersey
"You guys are AWESOME. Or should I say LADIES...lol. You know we will be back soon for another. Bryan fantasized all night about your lot. We toasted with champagne. Thanks for making our experience painless and joyful."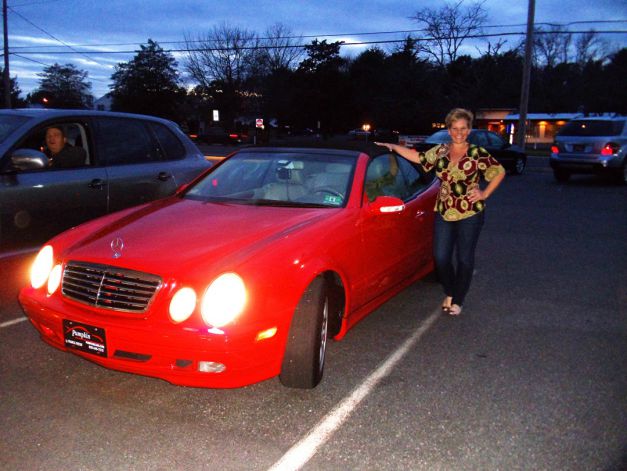 Karen from Mays Landing, New Jersey
"Thank you Franck and Gina for my beautiful Mercedes GL450. Once again you have exceeded my expectations. This car looks like it's brand new and I just drove it off the showroom floor. I love it!!! I am a very picky customer and you were able to find me EXACTLY what I wanted!!!"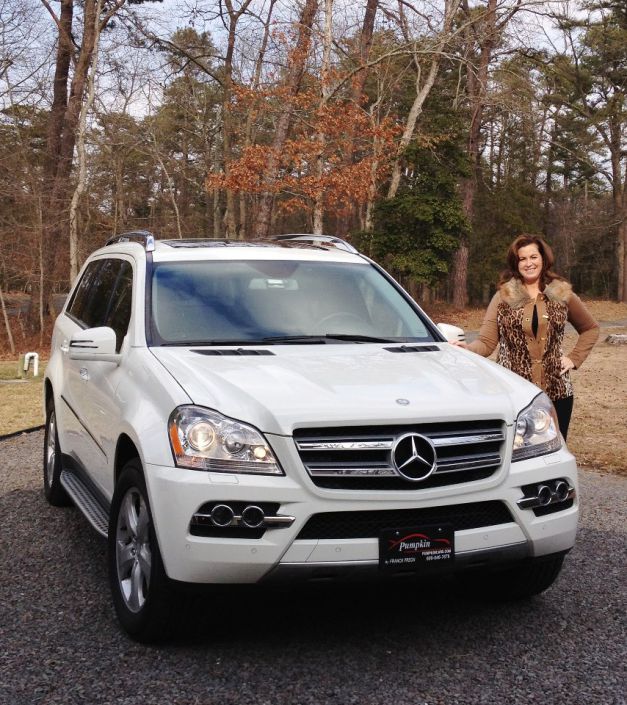 Lois from Mays Landing, New Jersey
"A very sincere thank-you to Franck and Gina Freon, and to Amanda and the rest of the fine staff at Pumpkin Fine Cars & Exotics for assisting my daughter Gina Marie in the purchase of this beautiful and safe 2010 Honda Accord tonight. To Alfred, a real gentleman, who got the ball rolling for us. May Gina have many years of driving pleasure and many beautiful journeys ahead of her in this fine car. Your personal service and attention to deatail, as far as we are concerned, leaves all the other dealerships in the dust!!
"
Thank-you all once again
Lois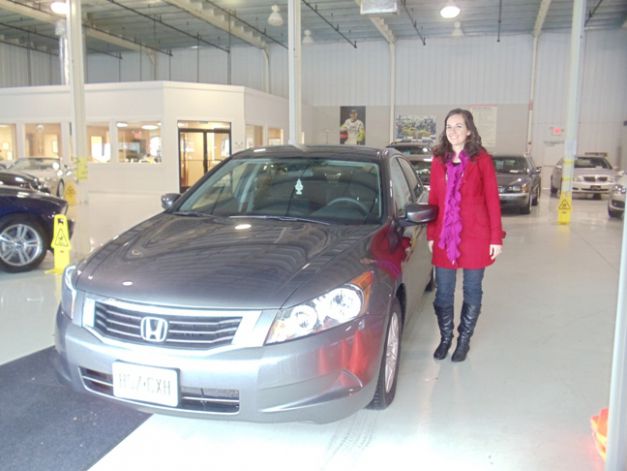 JJ Booth from Linwood, NJ
"I can not say enough about the positive experience that I had dealing with everyone in your dealership. The car is beautiful and I look forward to years enjoying it. Amanda was great yesterday showing me the car and getting everything ready for me. The car buying experience has never been easier and I can't wait to recommend all my friends looking for cars to please look at Pumpkin Cars. If you ever need any photography or website help or anything please don't hesitate to ask. I may just keep stopping in to see all the cars and see if I can help clean them..."
Thank you again so much and I will be in touch.
JJ Booth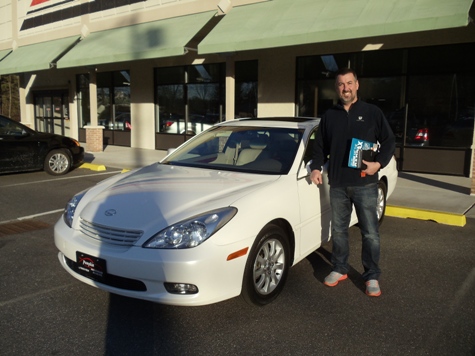 Victoria & Family from Newark, New Jersey
"Dear Frank and the Pumpkin Family,
I purchased my car almost a year ago after losing my car in a car fire.I would like to share wih you what a satisfied customer Iam. After purchasing my 1999 Sandbeige 300E Mercedes, my family and I drove to Ocean City, Maryland and to Rhode Island for mini vacations. The car sailed smoothly in and out of traffic and provided such a comfortable, secure ride. The first week i had it, the pastor remarked about how beautiful it was! When my son gets his license, we may return to purchase a car for him. Special thanks to Amanda for securing our title and registration documentation. Many thanks for being such a blessing to us all."
Cordially
Victoria & Family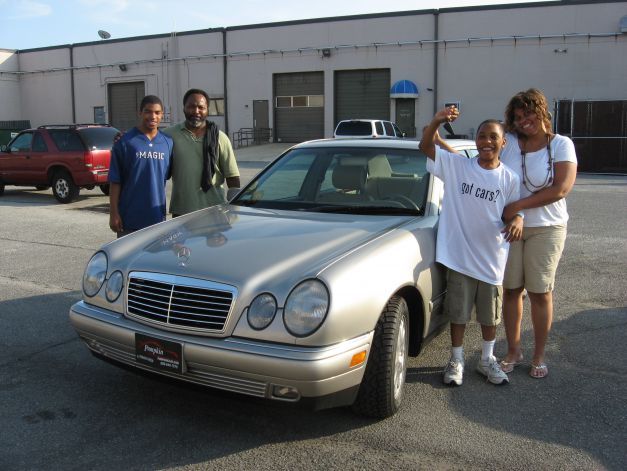 Dave from Pacifica, California
"Ronny told me he saw your new building on English Creek Road. Looks great on the internet, wish you nothing but the best, you deserve it! You are one of the rare good guys in this business and deserve nothing but the best. I'm still driving the same cars and trucks but when the time comes to get another vehicle I will be in contact with you or stop in to say hello if I am in the area. Take care and say hello to your family! "
Best Regards,
Dave
<< prev - page 1 of 7 -
next >>
Contact us if you have any questions.